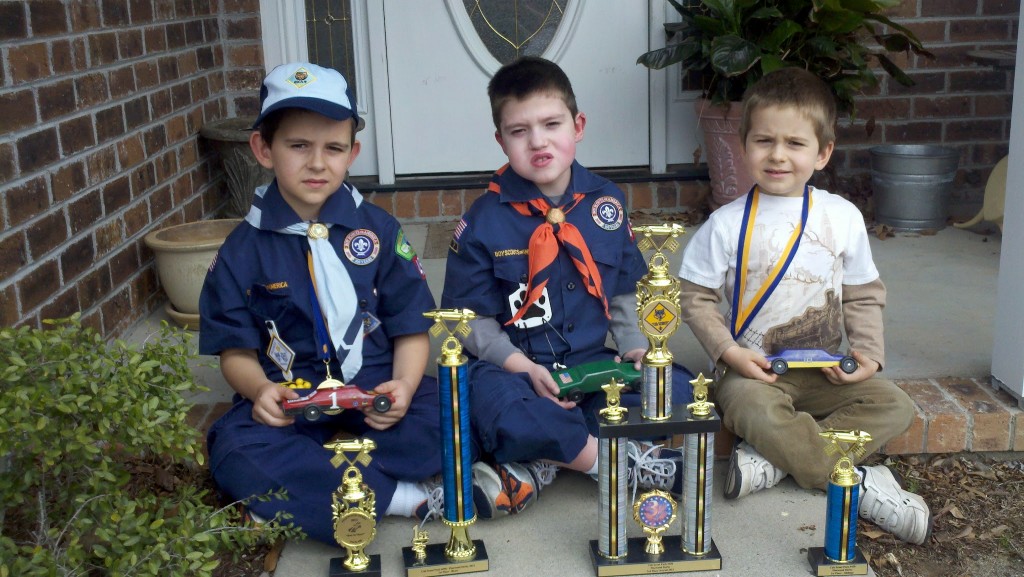 Every one of the Osborne boys old enough to participate brought home a trophy this year. Two of my boys are in Cub Scout 458 that meets at Crowfield Baptist Church in Goose Creek, SC. Each year, like many Cub Scout packs, they have a Pinewood Derby race. This year we entered three of our boys Riley, Caden, and Josiah (JJ). Josiah entered in the sibling category since he is not old enough to be a Cub Scout yet.
They did a time trial and then the races were set up so that the cars of similar speed would compete against each other. I knew when I saw all three of my boys in the same race that they were all very closely matched. However when they raced I noticed that the cars finished 1, 2, 3 (youngest to oldest). There were only two other cars in the race with them since they were racing five lanes at a time. Each car got a chance to run each lane so out of fifty cars entered that created a need for 250 races. so that every care got a chance to run on every lane.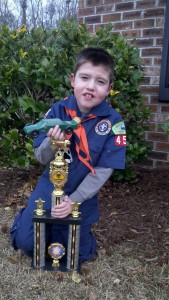 Then the prizes were awarded based on the best times for each car regardless of the lane they got that time from..sort of. Since all of my boys ran in the same race (obviously a fast heat), I got to see that JJ's car finished ahead of his brothers in all five races. So it is impossible that Caden's car recorded a time faster than JJ. However when the trophies were awarded Caden was given a overall trophy and JJ only won 1st place in his category (siblings). Riley was awarded 1st place in in the Bear Den category. I think the leaders decided to only award overall trophies to scouts since they are the official members of the pack.
Either way, my boys did not care. I was just glad that to see that they were happy for each others' accomplishments.
Riley actually scored a sponsorship from DaddyLife.net.  I taught him, as best I could, how to negotiate for sponsor money on his car. I offered him $20 to be on the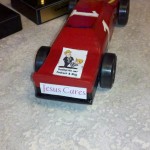 hood but he insisted on putting a McDonald's logo replica on the hood even though McDonald's was not paying him to advertise for them. I paid Riley $10 to be on the hood. His grandpa also negotiated a spot on the back fo the car for his bible study for grieving family members called "Jesus Cares".
Below are some more pictures of the boys' cars and trophies. This was a fun adventure but a lot of work for Daddy. 😉 Hopefully Riley will be able to build his own car without assistance next year since we may be entering four cars if Levi is ready to be added into the mix.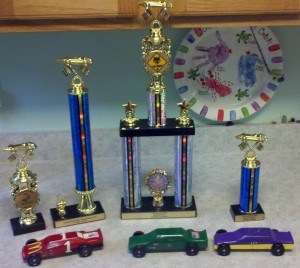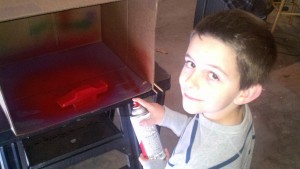 I hope you enjoyed the pictures as much as we enjoyed racing today.