This post is intended to help Daddy Life readers relate to the processes of school choice when the result is public school. Yes, Sherry and I homeschool, but a majority of the population does not. I think that regardless of the education method you use, you should follow a process that includes research and a leading of the Lord. My guest for this post shares her family's descition process that I think will help you in evaluating education options for your children.

Enjoy! Hank O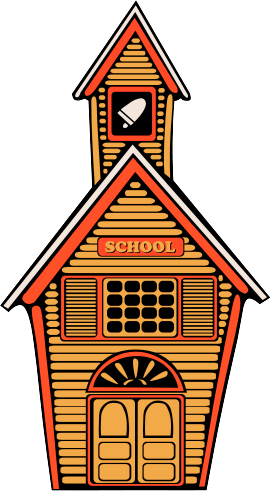 by Valerie Plowman
Choosing where and how to educate your children is not easy. Do you have the time and patience for homeschool? Can you afford private school? Is a charter school up to standards educationally? Will public school ruin your child forever?
There are many stereotypes associated with the various education choices. Sometimes stereotypes exist because there is truth to them. Sometimes stereotypes really only apply to extreme cases and don't fairly represent a group. I think often times when it comes to education, the stereotypes associated fall into the latter. You know the stereotypes–homeschooled kids are "weird." Private school kids are "snobs." Public school kids are "out of control."
So how do you look past the stereotypes and find what is best for your family? The best way is to observe classes and talk to other families who follow what you are considering. An important thing to realize is that while my public school might be fantastic, yours might not be where you want to send your child. While one charter school might not be meeting educational standards, another might be far and above those standards. And even if each choice before you looks great on paper, what is right for your family will vary from what is right for my family.
WHY PUBLIC?
So what made our family choose public education? The bottom line is prayer led us there, but of course we needed to educate ourselves before we went to the Lord with our decision. We spent time observing classrooms and in the end, our public school was what felt right for us.
Proximity
There are a few highlights that on paper worked for me. I like how close our school is to us. Currently, through 7th grade, our schools are in walking distance from our home. You do, of course, need to worry only about where the school is that you will be attending now. Our high school is a 10-15 minute drive (not bad), but in all likelihood, by the time my children are in high school, there will be a new high school built and we might attend a different school.
Why was proximity important to me? One reason is so I can quickly pick up and drop off my children. One is that it makes running to the school to volunteer or even drop something off it just that much easier. I can walk or ride bikes with my kids to and from school, which adds physical benefit. Another benefit is that I can make these trips in less time, which means less of a disruption to my younger children. Our charter school is a 30 minute round trip distance from my home. Doing that twice a day (or three times when you have an older child plus a kindergartener) is very likely to cut into a younger sibling's nap time somewhere. I wouldn't base our educational choices solely on driving time, but if all things are equal and I can either spend 1 hour a day driving or 10 minutes a day driving, the 10 minutes easily wins out for me.
Community
Our public school consists of the children at our church and in our little town. The charter school has children from all over the valley. I like feeling more connected to the people in our town and having that sense of community. I get to know people from the other side of town I would otherwise maybe never meet.
Fun Environment
While there are good expectations for good behavior in class, there is still a lot of fun that happens at the public school. I want school to be more than just learning concepts–I want learning in other areas also, and I think the fun of what our school offers allows for that learning to take place.
Social Learning Ground
This is really huge for me. I think school is a great place to learn and practice social skills. The unique social challenges faced in a school setting help with everything from conflict resolution to teaching compassion. Can it happen alone? Absolutely not. I think parents are a huge key to this. You need to have taught and continually be teaching your children these social skills. It starts at home and is reinforced at home.
WHAT ABOUT THE STEREOTYPES?
Like I said, there are stereotypes associated with any schooling choice you choose, including public schooling. So how do you deal with these?
Outside Influence
I think this is one big reason a lot of people homeschool. What about the influence of the teachers and students at school? This is really child-specific and school environment specific. Our school happens to be quite conservative in its values. As a family, we are conservative in our values. I know there are places in the country I would not feel comfortable sending my young children. At our school, however, I know my values are what are taught at school. Our school even has a character training program where they stress heavily trustworthiness, respect, responsibility, fairness, caring, and citizenship.
There also are children who are better at maintaining home standards when away from home than others. You definitely want to be sure your individual child is capable of handling the freedom away from home before you send him/her off to school.
Lack of Home Influence
This is closely tied with outside influence. People worry about their child not having so much influence from home. This is a valid concern. We mitigate this by make sure we are spending time as a family when school is not in session. For as many hours as are spent at school each week, many more are spent at home. Make the time count at home–and make the years leading up to school count. I talk more about this concept in Fine Balance in Protecting Children.
A big thing you can do as a parent is to volunteer at the school. Help in your child's class. Be involved in organizations at the school so you can influence what kinds of activities go on at the school. When I help in class, I get to see how my child behaves and I get the low-down from my child's teacher. I also get to observe my child's peers.
Mean Kids
I find mean kids to be one of the most difficult facets of sending your child to a room full of children the same age. My oldest has only just started second grade, and to this point, children are all still nice. The teachers have a huge influence and really stress that everyone is a friend. We have some great teachers at our school who have a real talent at united a class room.
It seems that often the age when children really can get mean is fourth grade, which is 9-10 year olds. This is an age when your child is really tested–on both sides. Will she be a mean kid? Or how will she respond if  mean kid picks on her? Or if a mean kid picks on her neighbor? These are moments character is tested.
My neighbor's son went through fourth grade last year. It was a difficult year for him. He is one who stands up for what is right, which is a quality "mean kids" don't appreciate so much. So he ended up getting picked on. He had some hard moments. But he also learned a lot, and this year is quite content. He has learned how to deal with the mean kids and is happy with who he is.
I have a friend who was picked on as a child because she was heavier. She commented to me that because of the teasing she had as a child, she learned compassion. She is very aware of others around her and works to make sure everyone feels included and valued. And she really does. I can't think of a person who is better at welcoming and including others than she is.
When your child encounters difficult situations, no matter where it is, try to calm down your "mama bear" or "papa bear" inside of you and help your child learn how to work through the situation. These are teaching moments that will help your child in the future.
BRIGHT SIDE
Yes, there are difficult moments your child faces in school. But there are also rewarding moments. My son experienced a positive teaching moment at the end of school last year. He got sick and had to miss the last four days of school. He was sad to not get to say good-bye to his classmates before summer break. When his teacher told his class he wouldn't be able to come back, they all decided to give him the end of the year prize–forfeiting any chance of getting it themselves. His teacher was in tears over how sweet it was, and so was I! So yes, you can encounter mean kids, but you can also encounter the sweetest side of humanity. We also had a student with a heart transplant last year, and it was amazing to watch his peers rally around him.
You can really build a great support network. If your school upholds your values, then the teachers act as a great partner for enforcing values you teach at home.
If you feel public education is right for your family, move forward with courage! You can most definitely make it work for you.
You can see more of my thoughts on public schooling here.
Valerie is a mother of four and blogs at www.babywisemom.com.