Caden celebrated his 8th birthday in the hospital today. Caden has been hospitalized at the Medical University of SC for a week due to pneumonia. You can read all of the details of Caden's condition on Caden's Page.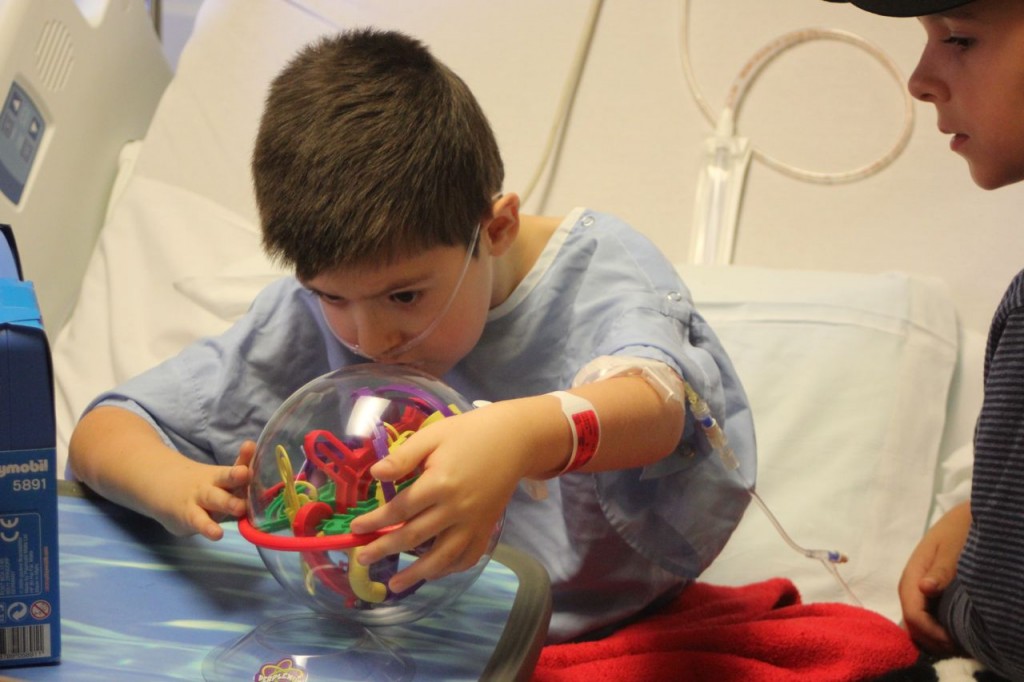 Caden did have some fun today thanks to his brothers and some special gestures from hospital staff. This picture above is of Caden playing with his new Perplexus puzzle ball. Our friends the Bledsoe's gave one of these to Josiah on his birthday and Caden has struggled with the complexity of that one so Sherry got a smaller easier one for Caden.
The left picture is of Caden with his turkey hat playing with his rescue helicopter delivered courtesy of the MUSC staff and Child Life group.  Our good friend Dr. Rusty Turner served as the unofficial party Dr. Clown. The picture on the right is of Dr. Clown Turner. He got a few smiles out of Caden and had the rest of us laughing. Below is a look behind the glasses and nose. He shared his clown secrets with us.