Podcast: Play in new window | Download
Subscribe: iTunes | Android | RSS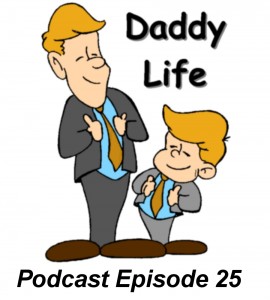 Rachel from over at the blog titled My Baby Sleep Guide is the winner of the latest (2012) edition of
On Becoming Babywise
.
Speaking of Babywise, there is a new Nap App available for the iPhone from PocketParenting.com. This app has been developed by the same folks that publish On Becoming Babywise. There are demo videos and screenshots on the web site.
Asking your child for Forgiveness and Make it Right
Asking your child to forgive you for something you did to hurt them is hard. If you are a headstrong natural born alpha male leader type, it can be extremely more difficult to master this process. It takes an extra degree of humility.
I recently embarrassed my nine year old son Riley. I raised my voice to him in front of some neighborhood kids. A few minutes later Riley let me know (respectfully) that he had been embarrassed by my tone. I was still hot and sent him to his room so that I could cool off.
After I cooled off I went up to Riley's room and sat on the bed next to him. I asked him if he would forgive me for embarrassing him in front of his friends by raising my voice. He said yes and gave me a big hug.
This about where things end for how most people deal with forgiveness. Our friends Gary and Anne Marie Ezzo taught us better in Growing Kids God's Way. They teach that when wrong is done and forgiveness is asked for an give, there is still a need to restore the relationship.
Then I asked Riley how I could make it right with him.
Many people apologize or say they are sorry. Very few ever ask how they can make things right. By making things right I mean that we should try to restore the relationship.
Tech Time
Droid – Angry Birds Ads –  How to stop advertisements while your child plays Angry Birds on your Android OS.
Using your ICE (In Case of Emergency) contacts on your phone.
Subscribe to this podcast via iTunes or RSS: