Podcast: Play in new window | Download
Subscribe: iTunes | Android | RSS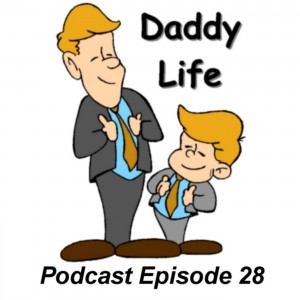 Dads, Marriage Counts and you need to take the lead in your home.
Get to know your wife and children better

Lead devotions: We just started doing things different.
Pray a simple prayer asking God to speak to you.
Reading a chapter from a children's bible.
Pray and thank God and ask Him to fill your needs.

Be present

Attend appointments (school, medical, etc) (Mom's let dads help)
Take your kids camping…even if in the back yard
Go for a bike ride

Being a great husband even when you disagree

No name calling
Leave the past in the past
LISTEN
Keep your hands to yourself
Allow a disagreement resolution to play out in from of the kids

Boys want to be like Daddy
Girls want to gain Dad's approval
Facebook Page – http://www.facebook.com/DaddyLife

Levi's Birthday Our youngest turned two on Memorial Day

Babywise Friendly Blog Segment
God's Faithfulness Through Infertility
Subscribe to this podcast via iTunes or RSS: