Podcast: Play in new window | Download
Subscribe: iTunes | Android | RSS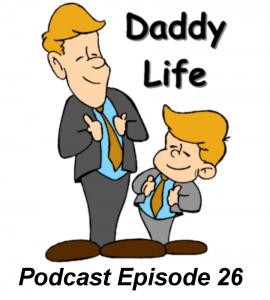 I am here to help you Dads to be the parents that God intended for your to be.
Yes folks, Things are changing. Regular listeners may have heard from intro that I am changing things up a little. I am refining the focus of the Daddy Life podcast. Feedback continues to prove that dads are hungry for more encouragement on the parenting front. I almost exclusively get feedback from the non-technical content so that is where I am going to focus attention. There are plenty of dads out there covering the things that entertain. I am here to equip and challenge you to rise above the level of mediocrity in your marriage and in your parenting.
I will add tech tips in as subjects questions are raised. As in recent episode, I will only include a tech time in occasionally moving forward.
So what am I talking about this week:
This week I am going to provide you with an audio version of my review of Kirk Cameron's new documentary titled Monumental: In Search of America's National Treasure. Only you will get more in the audio because I can bring Kirk into from the trailers and let him tell you about the movie in his own words.
Before we get into that I want to talk about Easter. If you are new to the show you will know that I am very big on relationships. In particular I am big on telling the truth to your kids concerning things like Santa Claus and the tooth fairy. And you guessed it, I am in favor of keeping it real and true concerning the Easter Bunny. We do Easter baskets and egg hunts, but we tell our kids the truth about where the candy eggs and chocolate bunny's come from. There is no magical bunny. Really! Seriously!
Also mentioned in this episode are some points from David Platt's book titled Radical: Taking Back Your Faith from the American Dream.
Monumental is Highly recommended! DEMAND THE MOVIE
Subscribe to this podcast via iTunes or RSS: