Podcast: Play in new window | Download
Subscribe: iTunes | Android | RSS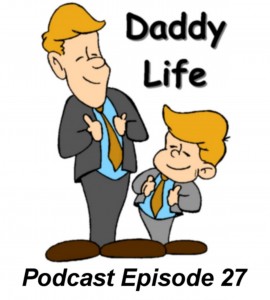 Hazardous Journeys Society
Vision Forum – Discipleship and Education for Christian Families
Jonathan Park Radio Adventure Series – Great adventures to educate children on the facts about creation and evolution.
In this episode I quote from: http://atheists.org/content/christmas
"No Adam and Eve means no need for a savior. It also means that the Bible cannot be trusted as a source of unambiguous, literal truth. It is completely unreliable, because it all begins with a myth, and builds on that as a basis. No Fall of Man means no need for atonement and no need for a redeemer. You know it."
Christians are the only real free thinkers in the evolution/creation debate. Evolutionist have not interest in teaching their kids opposing theories. We as Christian parents are not afraid to teach our kids the unproven evolutionary theories. We know what is at stake. Christians have a eternity with their children to loose if they miss teaching their kids to defend their faith. Building a strong defense requires some degree of understanding about the enemy.
Things for Dad's to do with boys:
Biking – All my boys like biking even if it is riding in the little pull-along trailer/cart that attaches to my bicycle.
Gardening – This is an awesome place to learn about growing food and how God works in our lives. What is planted in our hearts is what grows up and comes out though our words, actions, and attitudes.
Building – Build a raise flow bed for your home garden. Build a toy or a pice of furniture. It does not matter, just spend time teaching your boys how to use tools safely.
Fixing – Fix those broken toys before you simply trash them t buy new ones. You may think you have more time than money, but no amount of money can replace the time spent with your kids.
Hunting – Many dads and moms start to take their kids hunting at a young age.
Fishing – Every young boy can catch a fish before they are even five years old.
Cooking/Grilling – Teaching your kids how to cook that fish.
Playing Games – I recommend things like chess, Risk, or Monopoly. These games provide a much better environment.
Subscribe to this podcast via iTunes or RSS: