The weekend was so much fun. I enjoyed it almost as much as the boys. Riley and Caden learned how to shoot good old fashion Daisy BB guns, bow and arrows, and sling shots (wrist rockets) loaded with dog food. Our local Boy Scout district group puts on a an event called the Cub Scout Tiger Safari each year in the fall. This event allows new Cub Scouts Caden to experience some really cool activities that they would otherwise have to wait until next summer when offered at the day and resident camps. Things like BB Gun and Archery can only be offered at district and regional level events for safety reasons.
The belt loops and pins that the kids earn are the big prize. Belt loops are awards for elective sports and academic activities that have specific criteria in order to earn. Since the BB guns are only offered a couple of times per year at district or regional events it is an extra special treat for a Cub Scout to earn the BB gun and Archery belt loops. Going into this weekend Riley had earned nearly a dozen belt loops already for chess, computers, foreign language, fishing, swimming, flag football, and more. He was allowed to attend this Tiger specific event as a participating sibling.
The Tiger Safari was held at Camp Moultrie just North of Moncks Corner, SC. This is a Boy Scouts of America camping area located on the shore of Lake Moultrie right next to the Navy recreation center called Short Stay. It is about a 45 minute drive from our house in Goose Creek, SC.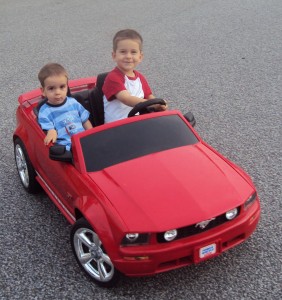 Once we arrive back home we spent a good portion of the afternoon playing outside. Josiah took Levi for a ride int he little red convertible muscle car. The boys love to run this miniature version of a Ford Mustang around in circles in the cul de sacin front of our house. It was  an action packed day that left a smile on every child's face.
Here are more pictures from our day:
Riley with the sling shot.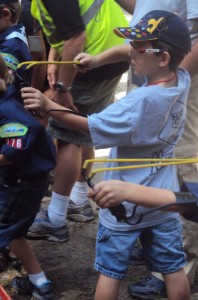 Caden on the BB Gun Range.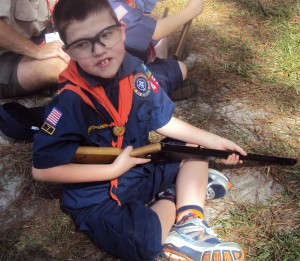 Caden getting ready to fire a wrist rocket.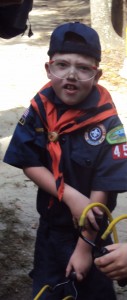 Riley shooting a BB gun.