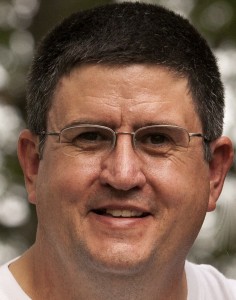 I am a committed Christian husband and home school dad. I am married to my best friend Sherry Osborne. We have four sons (Riley, Caden, Josiah, and Levi) and a beautiful baby girl (Piper Rose).  We live in Goose Creek, SC and are active in church and in our community.  Sherry and I have been leading parenting classes in our home from the Growing Families International (GFI) curriculum for over eight years. We are members of the GFI National Leadership team which means we are committed to implementing and sharing the principles taught in Growing Kids God's Way. Together Sherry and I co-host a podcast called the Home School Support Network.
I have a B.S. in Computer Science and Sherry has a B.S. in Elementary Education with an emphasis in early childhood development. Both of us have completed graduate level work in our respective areas of study. I hold the GIAC Security Leadership Certification (GSLC) that was obtained after completing the SANS Security Leadership Essentials for Managers course. I have also been trained in Microsoft, Cisco, and Nortel network products in addition to wireless penetration testing and ethical hacking techniques.
I am employed with the United States Government as a Cyber Security Expert by day.  I have served at the highest levels of government information systems security management.  I have developed and implemented security policies and guidance for more than a decade in multiple sectors including private, government, and education.  I have appeared before United States House of Representatives and United States Senate subcommittees as a subject matter expert on cyber security.
I have been a private pilot since 1994. I enjoy mentoring parents and security professionals, blogging, flying, podcasting, cooking, gardening, camping, home school education, politics, hand guns, and NASCAR racing.
I am the owner of HOEI LLC. I started my first blog (Caden's Page) on hoei.com on November 2, 2004.  Since then I have blogged for numerous blogs including GrowingKids.org, ParentWiseSolutions, HOEI.com, The Land of Ozz, Home School Support, and Grill'n Time.
Disclaimer: All comments, articles, videos, and audio podcast episodes created by me represent my personal opinion(s). None of the content on DaddyLife.net represents the official opinion(s) or position(s) of my current employer or past employers. Signed: Hank Osborne