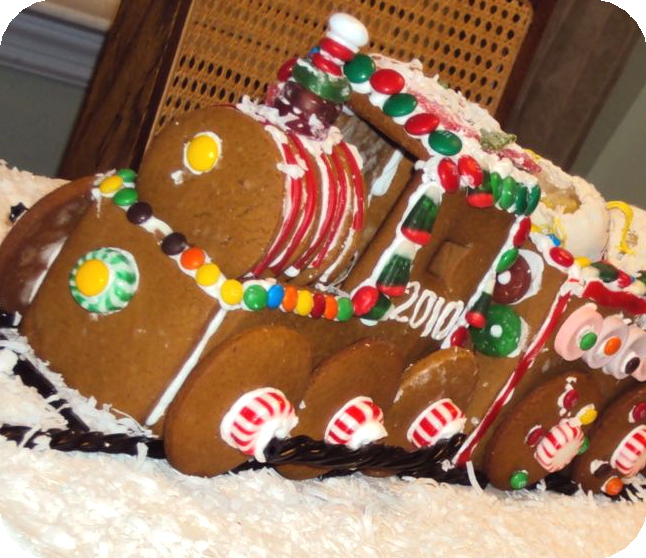 The Gingerbread Train will be pulling into the station in the Osborne household for the seventh year in a row very soon. This has become somewhat of a badge of our family identity during the Christmas season with close friends and family. We normally begin the process of making the dough and cutting out the pattern sometime in early December. We try to have the train assembled by the middle of December so we can use it as part of our Christmas decoration process. We have begun to take inventory of supplies and are talking about how we might change things up this year.
One change this year is that we are going to try a small gluten free gingerbread companion house. We are also going to try to make some type of royal icing without egg whites to use to assemble the gingerbread house. Our 5 year old Josiah is allergic to wheat, egg, and nuts so he cannot participate with hands on decoration or assembly of the gingerbread train. Any ideas you have on gluten free dough or egg-free royal icing would be greatly appreciated.
If you are a homeschool family this is a great project to work on for art and cooking. There is also plenty of room for creativity in the area of math and geometry. We designed our own gingerbread train cars for 2008 and 2009. You will notice the tanker card in the 2008 photo below and the passenger car in 2009. These were not designs offered by the original magazine article that we used to start this tradition.
Below is a picture of each Gingerbread Train from years past. You can also learn how to make your own Gingerbread Train by following the process we have used since 2006. The entire process is described with lots of picture over at Grill'n Time.
What fun family traditions do you have centered around the Christmas season?