Podcast: Play in new window | Download
Subscribe: iTunes | Android | RSS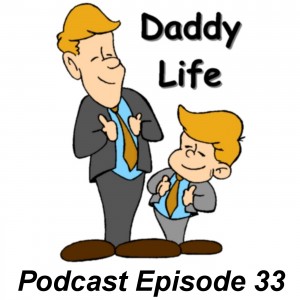 Anne Marie Ezzo shared a blog post on her Facebook page recently that was authored by Mark Gregston.
The Honest Truth about Dishonesty by Mark Gregston
"A recent Report Card on the Ethics of American Youth, by the Josephson Institute of Ethics, shows that 61% of teens admit to lying to a teacher about something important, and a whopping 76% admitted to lying to their parents last year.  Another study, this one conducted in Britain, indicates that an overwhelming 84% of teens said they've regularly copied information from the Internet and pasted it right into their homework.
But it wasn't necessarily those numbers that shocked me.  What really rocked me back on my heels was that this recent study of American teenagers reported that while over 50% of teenagers admitted lying, cheating, or stealing within that last year, 93% of those same kids said they are "satisfied with their personal ethics and character." In addition, 81% of those teenagers said that "when it comes to doing what's right, they are better than most people they know."
The point Mrs. Ezzo made was that (I quote),  "While this blog post is addressed to parents of teens, parents with younger children would be wise to heed the thoughts expressed and thereby wisely help to prevent this issues from developing in your own home. Remember "begin as you mean to go" if you desire to have an honest child, then even those 'creative stories' need to have boundaries, we want to set our younger children [let alone teens] for success and direct help keep them on the right path."
Mark went on to offer advice to parents on how to shift the trends so that teens embrace the virtue of truth over the norm of lying. Mark's very first recommendation to "Monitor Media" steps into my area of expertise so I want to expand on his advice.
We all know that we can't monitor every single thing that our kids do. Even if we try we have to be realistic and admit that if we are faced with a kid that is already characterized by dishonesty, deception, and lying then they probably will take steps to avoid our efforts to monitor. How many of us can actually keep up with our kids in terms of technology anyway?
I have shared this example before, but I believe it is worth repeating again and again.  Technology security is more about behavior than the technology!
You can try to monitor and control your kid's Internet or TV access, but you are only treating the symptom. You must get to the heart if the issue and then end result will be that your child will self regulate their Internet, TV, movie, and gaming activity. They are going to get there soon enough so you might as well teach them early.
Teach Your Kids to Use the TV Remote
Sounds crazy doesn't it? One of the things we joke about as parents is how much more kids understand about the DVD/DVR and how to operate it. But do they really understand the most important features? As a parent, the two most important buttons on a remote are the "Last Channel" button (sometimes called a Recall or last) and the "MUTE" button. That's right.
Subscribe to this podcast via iTunes or RSS: